G630 Series
Our G-Series Agricultural versatile sprayer drone is built to carry higher payloads of either liquid or granular pesticides for powerful spraying of all types of crops.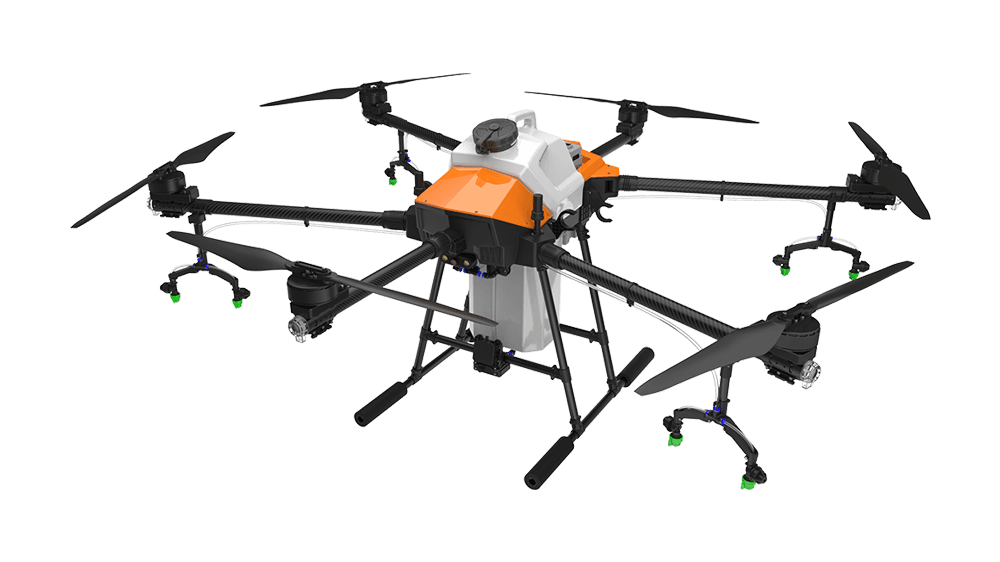 Cross-folding structure
The arm adopts both a cross-folding and staggered folding method, which minimizes the folded size and facilitates transfer and transportation.
Integral Frame
The main frame is integrally constructed, resulting in a structure that is strong, durable, and reliable.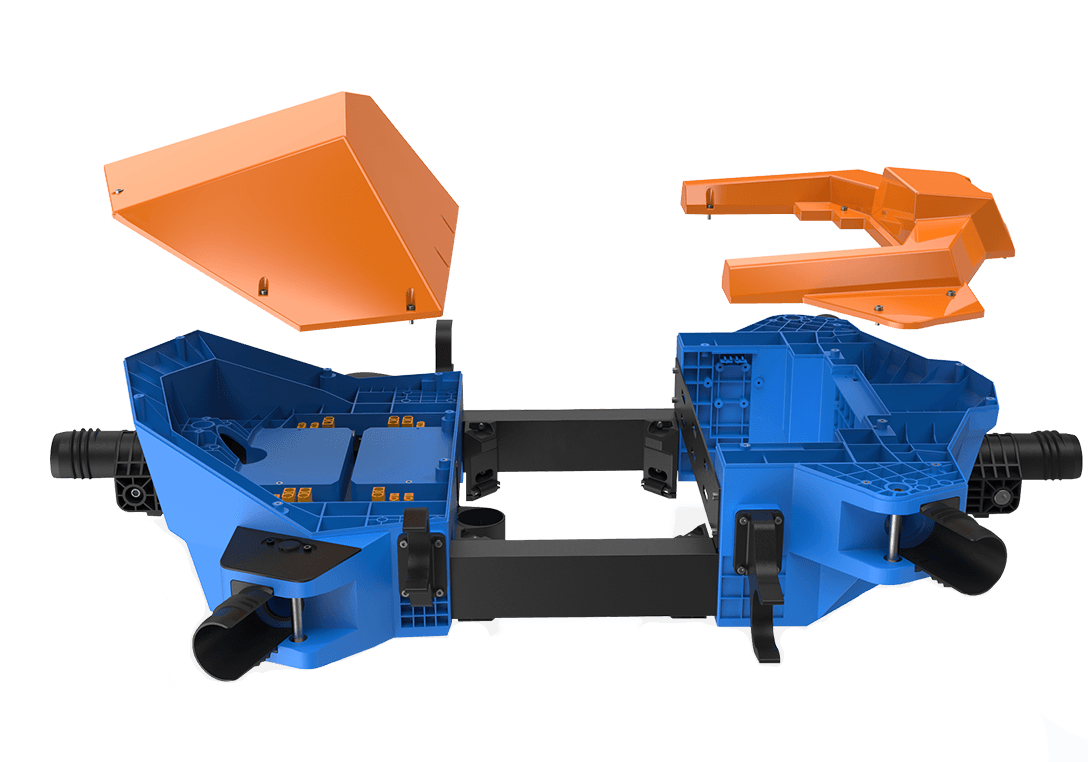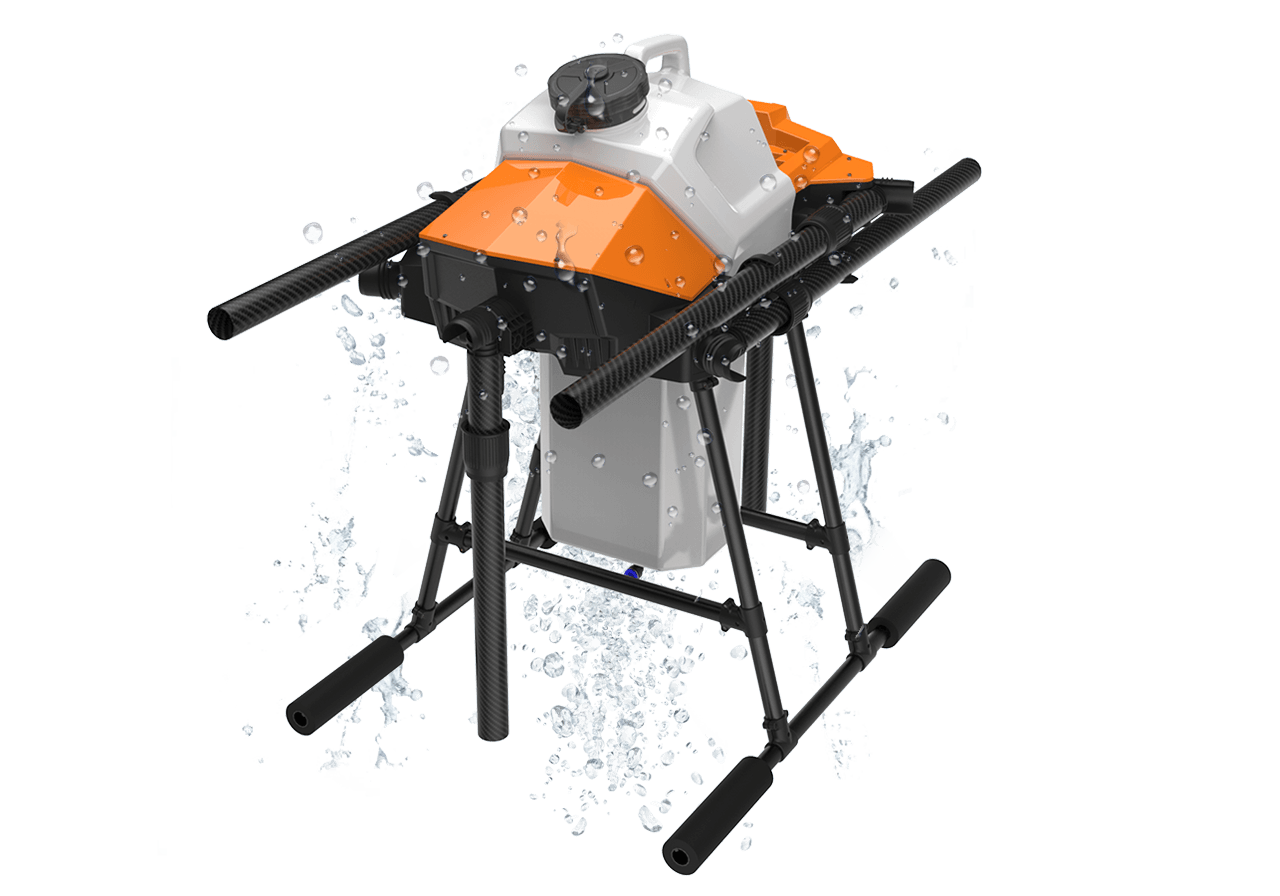 Dustproof And Waterproof
The frame is dustproof with an IP65 waterproof level. This indicates that the aircraft can be washed directly with water.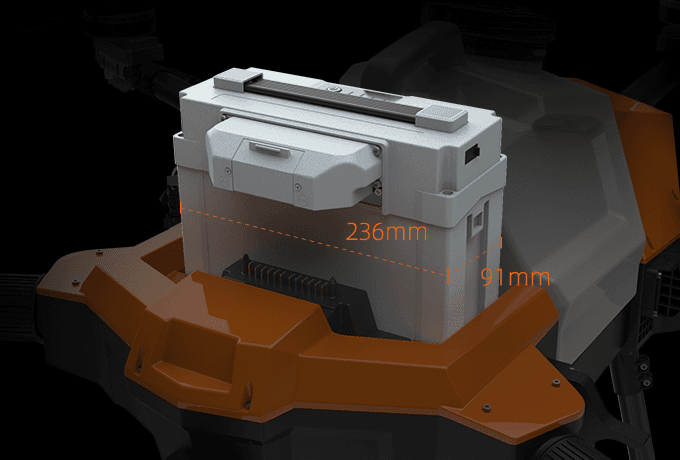 Easy Battery Management
The G Series is powered by the Tattu-branded line of batteries. With the battery placement location on top of the drone, you can now replace the battery with ease. Velcro is a thing of the past! Quick attach-detach Molex connectors are also available for Tattu 3.0 batteries.

Multipurpose aircraft
The spreading and spraying systems can be interchanged quickly to meet the operational requirements of the respective scenarios.
Maximum Take-off Weight
62.2 kg
Opening size
2692 * 2619 * 885 mm
Folding size
1192 * 623 * 885 mm